Contact Info
Hood River, OR 97031
Phone:

541-386-WIND
Basics
Activities:

Surfing,
Kayaking
Description
►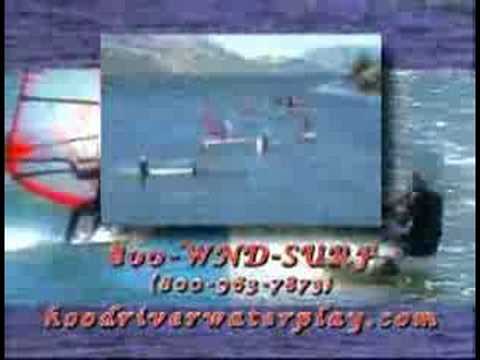 Windsurfing & Kiteboarding lessons from the best! If you want to learn how to Windsurf, or Kiteboard, you've come to the right school! All it takes is the desire to learn. We provide Beginner, Intermediate, and Advanced lessons.
Why we're the best:
Top notch trained & friendly staff
Class lessons
Private windsurfing lessons
U.S. Sailing Certified Instrs.
Superior management
Proven track record
In-house Instructor Trainer
Best beach location in the Gorge
JaK
And there's much more, but we're really pretty modest.
Details
Activity Type:
Surfing
Kayaking
Rentals
Rentals Offered:
Watersport Equipment
Map + Directions
Basic Directions
From Portland, Oregon - take I-84 east toward Hood River.
Within approximately one hour from the west side of the city of Portland, Oregon you will come to the town of Hood River. There are only three (3) exits for Hood River. Exit numbers 62, 63, & 64. You will take exit # 64, (the third exit) also noted as Government Camp / White Salmon.
At the stop sign at the base of the off ramp you will take a left hand turn heading north and go under the freeway toward Washington.
Take your first left (not the westbound freeway onramp) into the Port of Hood River Marina. You will see a large concrete sign at the entrance. Drive straight down this road and follow the signs to "windsurfing schools." There are three small buildings on a grassy area just in front of the marina. These buildings are wood and are approximately 14' wide by 24' long.
The first building you will see is Hood River WaterPlay. It is gray in color with red trim and well signed. All you will need to bring will be a swimsuit, towel, and some sunscreen. We'll provide the rest. Come into the center, sign in, get your wetsuit, booties, etc. and we will share with you which location you will be going to for the given day's wind conditions.
Customizable Directions