At the center of Western Oregon, the Eugene Cascades & Coast travel region stretches from the Oregon Coast, through the Willamette Valley, to the McKenzie River and Cascade Mountain regions.
The area's natural wonders make it ideal for sightseers and outdoor enthusiasts. Whitewater rafting, Lane County skiing, Oregon hiking trails, mountain biking and Lane County fishing are among local favorites. Art galleries and museums are as plentiful as performing arts groups offering ballet, opera, theater, symphony and a variety of musical festivals.
From big city excitement to small town charm, Lane County offers a diverse mix of vibrant, livable communities.
Areas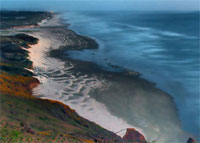 Oregon Coast - Discover the Oregon Coast, a breathtakingly beautiful part of the world. Oregon's shores harbor the world's largest sea lion cave, the majestic century-old Heceta Head Lighthouse, miles of golden sand dunes and historic Old Town Florence Oregon--all right in Lane County. Go whale watching, tee-off on award-winning golf courses, ride horseback along the surf, take a thrilling dune buggy ride or hike on ocean-view trails. Savor the catch of the day with famous clam chowder. We can't blame you if you won't want to leave. Check in to an inviting hotel, lodge, resort or campground ready to welcome you.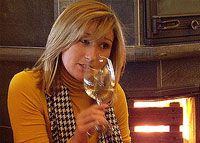 Willamette Valley - The Willamette Valley exemplifies the allure of the Northwest. This valley was the inspiration for the historic Oregon Trail expeditions. Situated in the southern Willamette Valley, Lane County's diverse offerings continue to attract visitors and delight residents. Visit our Willamette Valley Wineries, or play a round on our golf courses. If you prefer to spend a day learning about the area visit any one of our 13 museums, or some of our historical attractions.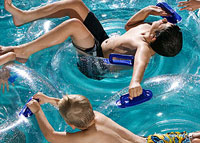 Eugene / Springfield - The city of Eugene, Oregon is a place where Bach and boot-scootin' live in harmony, where tie-dye and tuxedos are equally trendy, where small town charm meets big-city panache. Eugene- Springfield make up Oregon's second largest metro area. Located along the Willamette and McKenzie Rivers in the heart of Lane County, Eugene and Springfield contain a dynamic mix of Eugene art galleries and Performing arts, shopping and dining, sports and entertainment.
Cheer on the University of Oregon Ducks at a Pac-10 game, or create your own excitement with a white water rafting trip on the McKenzie River. Nearby, peaceful rural communities are home to historic covered bridges, award-winning Willamette Valley wineries, and abundant recreational venues. From Eugene, the Oregon coast is a short drive away, and area lakes and reservoirs are even closer for boating, fishing, bicycling, camping, and hiking. Discover all there is to see and do in Eugene-Springfield!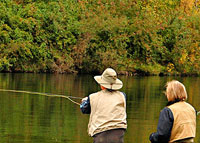 McKenzie River Valley - Several communities make up this scenic and recreational wonderland. The towns of Cedar Flat, Walterville, Leaburg Oregon, Vida, Finn Rock, Blue River, Rainbow and McKenzie Bridge are situated along Highway 126, where the wild McKenzie River winds its way to the Willamette Valley from the Cascade Mountains.
Outdoor enthusiasts are drawn to the area for whitewater rafting, fishing in the Willamette Valley, boating, cycling, camping, golfing, and exploring miles of hiking trails that meander through the Willamette National Forest. Waterfalls, historic covered bridges, art galleries, fish hatcheries, antique shops, roadside cafes, quaint cabins, lodges and inns add to the charm and beauty of this area.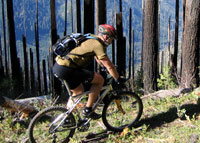 Cascade Mountains - Hike a peaceful old-growth forest trail. Carve fresh tracks on the slopes of the Cascades Mountains. Soak in pools of natural hot springs. Whether you seek an exhilarating outdoor adventure or a way to relax and rejuvenate, you'll discover the perfect place in this neck of the woods. The hard part will be deciding whether to stay in an area bed and breakfast, or to sleep out under the stars in one of over twenty campgrounds and RV parks. The trip through the Cascade Mountains, from Eugene or Springfield to the crest of the Willammete Pass is full of spectacular stopping points.
Cities And Areas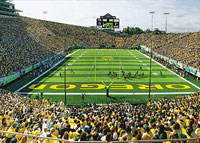 Eugene - Eugene is a south Willamette Valley haven nestled between the Cascade and Coast ranges. With the blue-green Willamette River running through its heart and Douglas fir forests bordering it on three sides, Eugene is nicknamed "The Emerald City." Together with neighboring Springfield, the area has become the second-largest residential area in Oregon.
Willamette Valley - The Willamette Valley is the name of the broad, fertile swath of land -- Oregon's "fertile crescent" -- swooping from Portland south to past the city of Eugene, to the Rogue and Umpqua valleys.
Cascade Mountains - The Cascade Range, which runs north-south from Northern California to Canada, is known for its massive, snow-capped mountains and the rich temperate rainforests on their western flanks. Mount Hood (11,239) is the highest peak in Oregon and the most frequently climbed major peak in the Cascades. It is also home to five developed ski areas. Crater Lake National Park, Oregon's only national park, falls within the range.
Request Free Visitor Guide